Furnishing with art. Living dreams. Find your paintings online!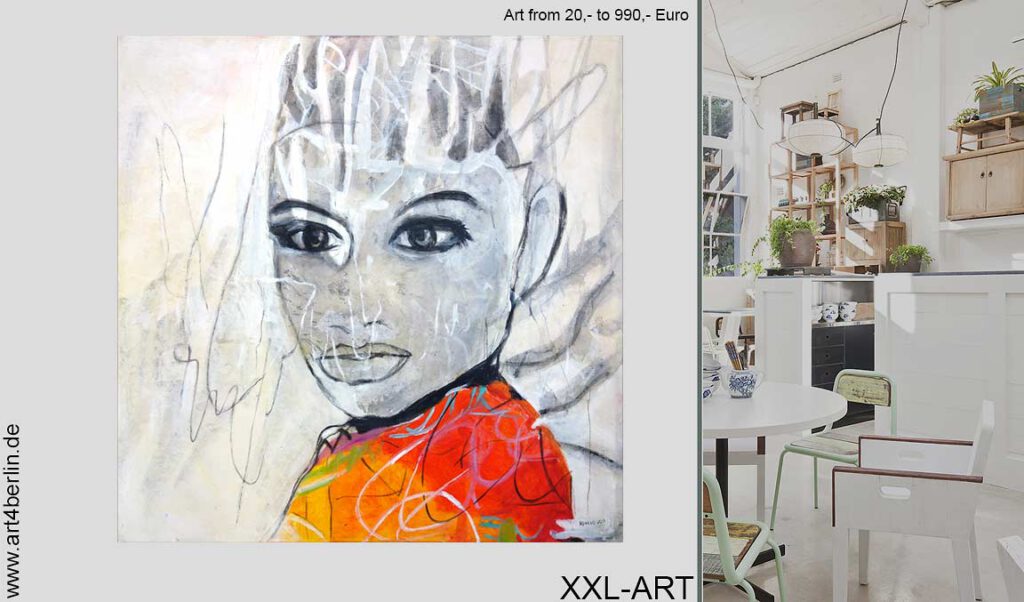 Colours for a cheerful atmosphere.
The art4berlin gallery in Berlin is full of surprises. ONLINE SHOP!
You can feel beautiful living. Large splashes of colour – lively atmosphere. Trends.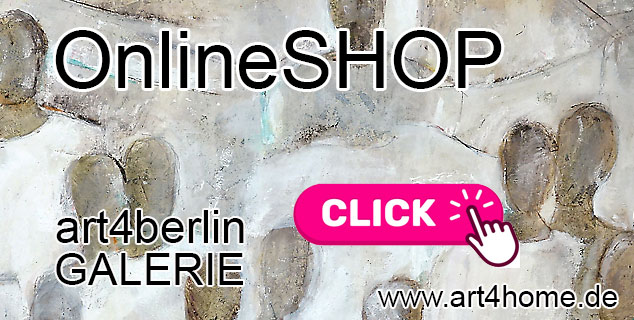 Unconventional canvases combined with modern or classic furniture give living spaces a completely new effect.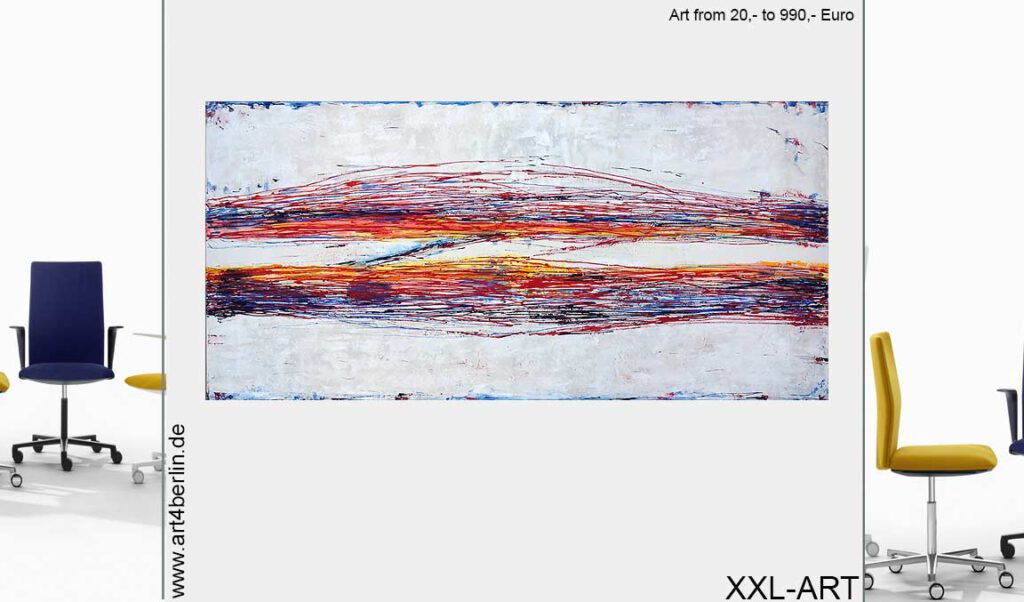 Desire for colour – transparent glazes – matt depths – strong contrasts. You are spoilt for choice – but the gallery owners won't leave you with it, take your time and choose – your sensual experience.
The bigger – the better. Bright colours, spatulaed, abstracted, beautiful, new creations, zeitgeist, playfully light, passion, potential. Our artists, newcomers in fact.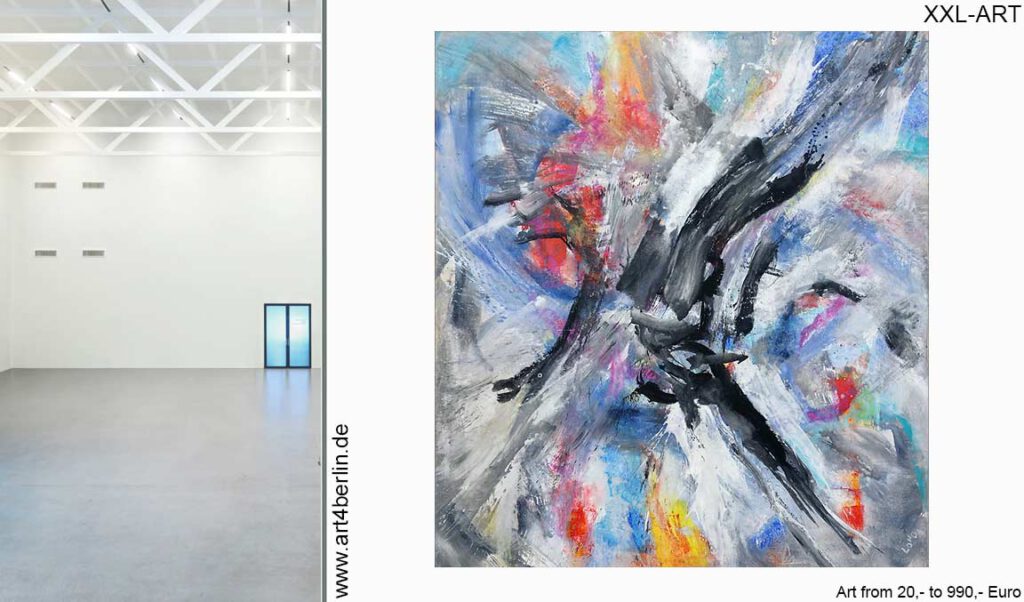 Pictures always have a strong influence on the effect of a room. Living with art. Colours! Romantic red – cool blue – harmonious relationships that remain exciting and interesting. Orange! Eroticism! Yellow!
Joy of fresh colours.
"I live my own style!" Huge pictures, friendly and cheeky – lots of yellow – white, grey, accents in black – simply classy.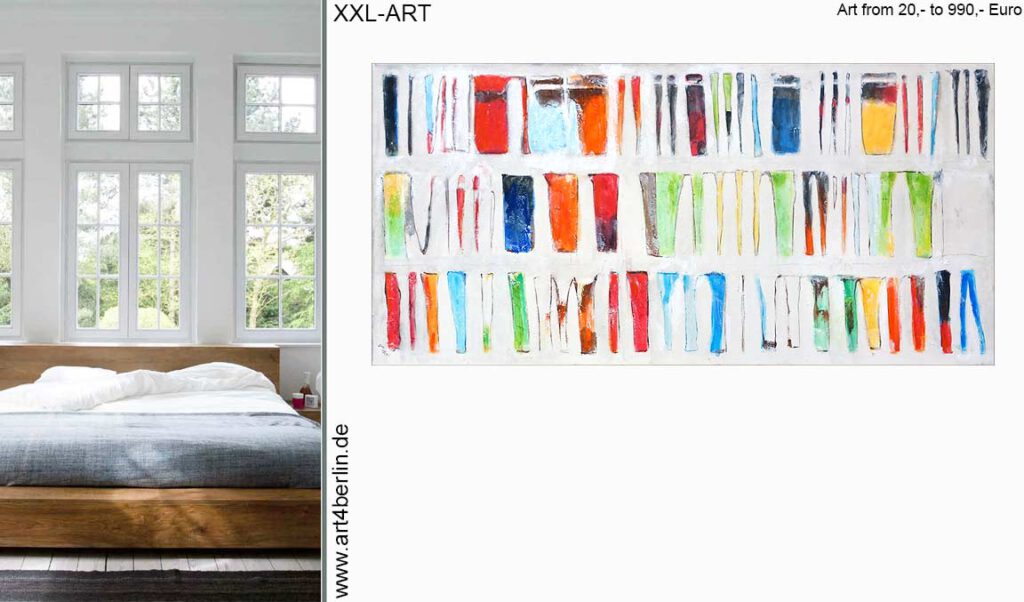 Modern art, individual living spaces. Flexibility. Great art at small prices, from € 180,- to € 650,-, from pastel to bright red, comfort to represent.
Dream no longer.